Thank you for purchasing Describe Cards – Deck One.
I'm excited to provide you special offers from our partners, including TheraNest!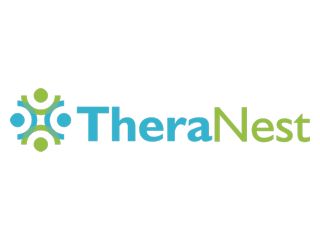 Using the TheraNest-sponsored Describe Card, let's explore how TheraNest can help therapists keep their practice Organized.
Organized
What does it mean to have an organized private practice?
Having an organized practice means being worry free about your day-to-day administrative tasks because you're confident nothing will fall through the cracks. It means being sure that all of your practice's time sensitive tasks, like completing notes, sending out appointment reminders, and following up on billing, are completed when they need to be.
How does having an organized practice help you?
Having an organized practice lets you focus on what matters: your clients. With an organized practice, you spend less time worrying about small administrative details and more time caring for your clients.
How organized are you (1-10; 10 = Very Organized)? Explain.
With TheraNest, anyone can be organized. Since everything you need to manage your practice is one spot, we make it easy to filter, prioritize, and complete your daily practice management tasks. Regardless of whether you're a one-person show or managing multiple providers and offices, TheraNest helps everyone's organizational skills get to a 10.
TheraNest is one-stop shopping! For an affordable monthly cost, I get everything I need to keep my practice running smoothly – I can schedule patients, send them forms ahead of their appointment via the Client Portal, submit my insurance claims in two simple clicks, and keep track of my income by running monthly reports. For someone looking for a paperless and organized practice, TheraNest is a must!

TheraNest is an all-in-one practice management EHR designed specifically with mental health professionals in mind. We've helped thousands of providers start, grow, and organize their practices with our easy to use and robust feature set–– schedule appointments, complete notes, conduct telehealth sessions, submit insurance claims electronically, and so much more. Learn more about TheraNest here.