Thank you for purchasing Describe Cards – Deck One.
I'm excited to provide you special offers from our partners, including Hushmail!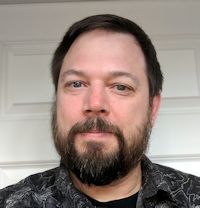 Using the Hushmail-sponsored Describe Card for the word Secure, Rob explored his feelings about secure online communication.
Secure
Describe what it's like to feel secure when you communicate online.
I feel safe and confident knowing that my conversations will only be read by the intended recipient.
What helps you feel secure when communicating online?
Hushmail helps me feel secure because it provides the ability to exchange information through emails and web forms secured with encryption.
Why is feeling secure when communicating online important?
My counseling clients share many personal details about their lives with me, trusting that our conversations are confidential. When messages contain information of a sensitive nature, it's important to offer the protection of encryption for my clients' peace of mind, and because it's required by HIPAA.
As the father of two young children, I'm always looking for ways to help them become more skilled and comfortable with communication. Good communication skills are empowering and necessary in today's world, but they don't come naturally to everyone. I've found Describe Cards to be very helpful in breaking the ice and opening up conversations with even the most reserved members of my family. The cards are fun to use, often quite hilarious, and always enlightening. 

Hushmail for Healthcare
Hushmail for Healthcare provides HIPAA-compliant, encrypted web forms and email specially developed to meet healthcare security requirements. Easily build customized web forms with our drag-and-drop form builder, email securely with your clients without having to worry about HIPAA, and enjoy features such as e-signatures and a separate archive account.