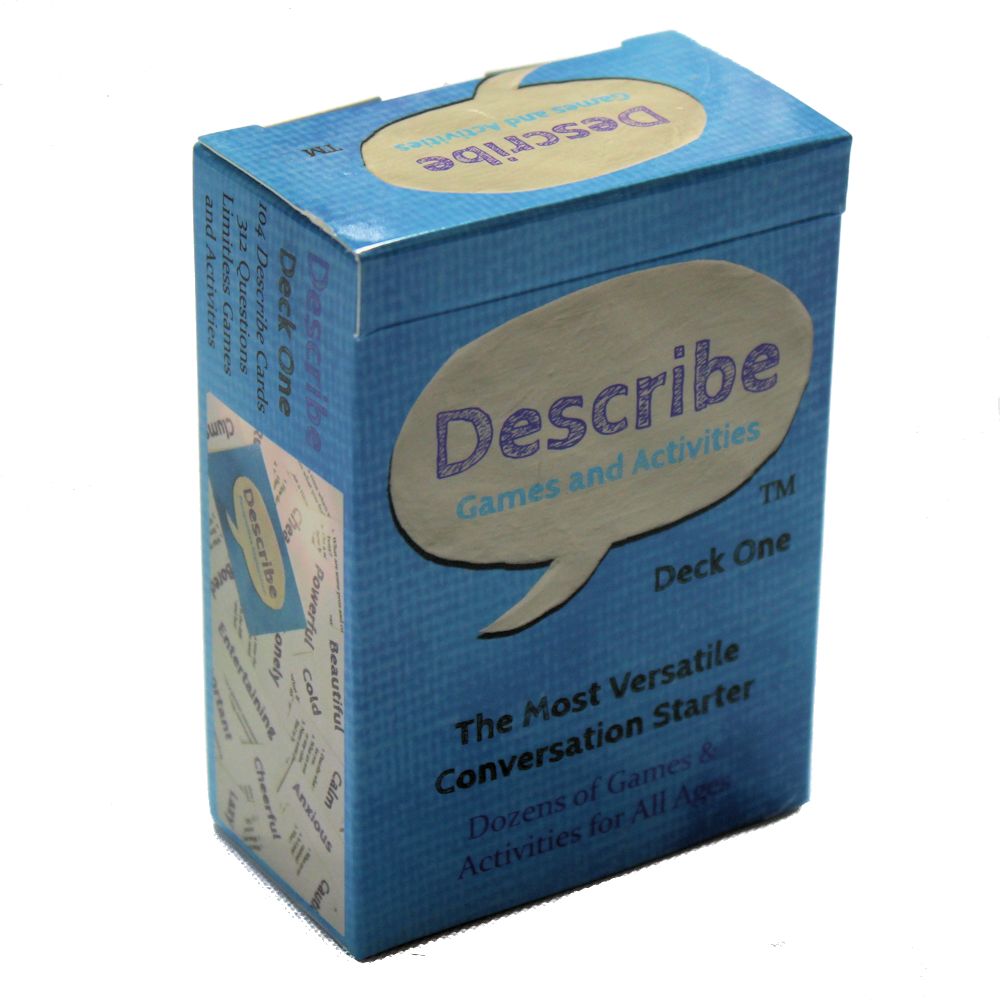 I'm very excited to announce that Describe – Deck One has completed its third printing! The third printing of Describe – Deck One includes some significant changes, including a box re-design. In addition, there were simply too many activities to include an instruction booklet in the box any longer. With the instructions going fully electronic and available on the web site, there is room for two more Describe Cards.  Enter Hushmail and TheraNest who both agreed to sponsor new cards for the deck, filling out the space in the box.  Two new cards means that Deck One now comes with 106 cards/adjectives and 318 conversation prompting questions.  In addition, the sponsored cards include exclusive special offers from the vendors!
Describe is excited to announce this partnership with Hushmail and TheraNest to bring two new cards to Describe – Deck One! Describe, The Most Versatile Conversation Starter is a popular line of products that lead to interesting and fun conversations. Supporting dozens of games and activities for individuals, couples, families, and groups, Describe is enjoyed by everyone, and a favorite of counselors and therapists, so it was natural to partner with two other brands that provide quality services to those professionals.  
Describe Cards are printed on high quality card stock that's meant to last. That said, even those who previously purchased Deck One, may want to purchase the new version to get these two new cards! The new Deck One can also be found in the amazing Describe All The Things gift box!