Description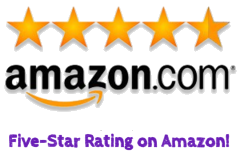 Get ALL 160 Describe Cards and a sturdy collector's box, while saving 10%
This bundle includes both Describe – Deck One and Describe – Expanded (Deck Two) for 10% less than if you purchased them separately.  AND you can receive free shipping! (USPS Priority in the U.S.!)
Great for individuals, couples, families, and groups; ages 8 to 108!  Describe cards are sturdy, printed on high quality stock!
FREE Shipping (to the U.S.) for orders over $39!. International orders require an additional shipping charges. Note that many countries can now order through Amazon.com for more reasonable shipping rates! (see below for complete shipping details)
Want a more significant discount or a retailer looking for wholesale pricing? Contact us for details.
*NC state sales tax must be paid by customers shipping to a NC address.
Shipping
U.S. – Free Shipping for orders over $30. Shipping via USPS. Priority service available at extra charge. Orders are shipped within 2 business days of payment.
International – Currently, customers outside the U.S. will receive the least expensive, fastest shipment by ordering through through Amazon.com.  Amazon.com will ship internationally! International orders through this website will incur additional shipping charges and recipients will be responsible for any applicable duties and taxes (i.e. customs, VAT, etc.). Note that we have set our shipping costs below actual costs in order to help with these additional fees.